Police, community search for answers after young girl's death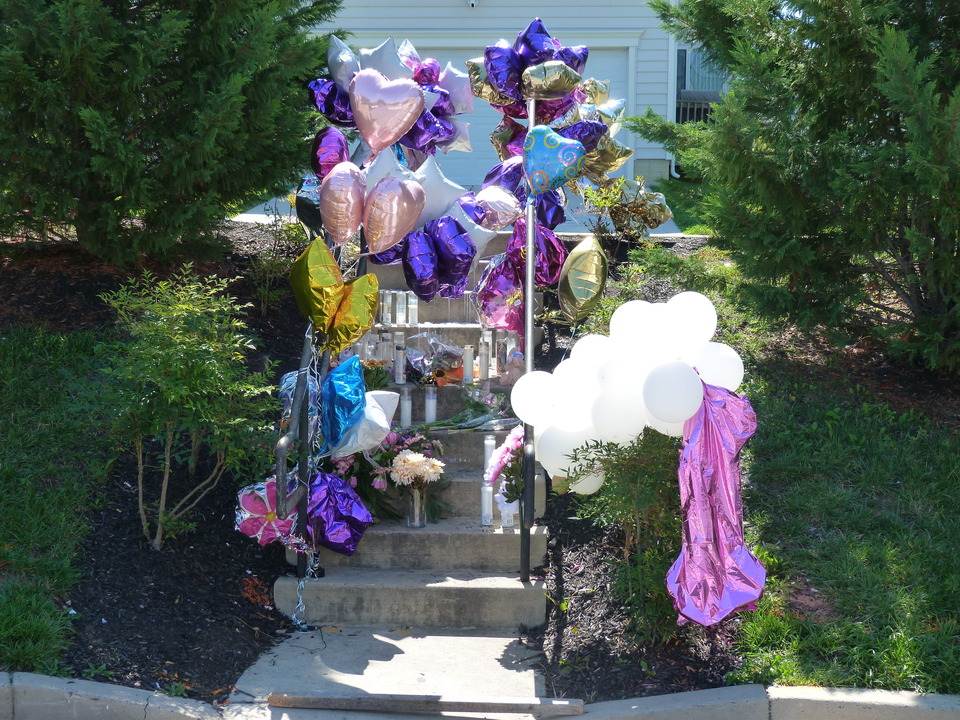 (Updated 8/9/17)

- By Devin Crum -

Following the shooting death of a 13-year-old girl in Middle River last week, concerned community members met with police and other stakeholders to find out exactly what happened, what is being done and what can be done in the future.

And due to the circumstances surrounding the incident, residents were particularly worried that it may have been caused by gang activity.

Just before midnight on Monday, July 31, police received a call for a shooting in the Miramar Landing community behind the 7-Eleven on Compass Road. When they arrived on scene, they found Iyanna Watkins, 13, deceased with multiple gunshot wounds.

Two adult male victims were also located later, each with one gunshot wound to the lower body.

According to a statement about the incident, police had determined that the victims were with a group of people sitting behind the 7-Eleven when at least one suspect began firing at the group from an alley a distance away.

Investigators were exploring the possibility that the shooting was related to an altercation that occurred earlier that evening between this group and another group, according to police.

However, Captain Andre Davis, commander of the Essex Precinct, attempted to quell fears that the shooting was a result of gang violence.

"The issues over there are not gang related," Davis stressed, "they're juvenile related.

Davis added that there are no gang problems in Middle River or Miramar Landing, specifically, that he is aware of, but they do investigate signs of gang activity such as graffiti "tags." He also said police can usually tell when people are affiliated with certain groups using indicators such as clothing colors, tattoos, bandanas or gang signs that are consistent throughout the group. Additionally, they will often move in groups of at least three or four people.

Detective Jim Lambert, who is investigating the shooting with the BCoPD's homicide unit, said the case was the result of a lot of "ridiculous" back-and-forth that has escalated over time.

"The truth of the incident is that about an hour before the shooting there was a call for police service because of two large groups of girls fighting," Lambert said, adding that the shooting looks to be retaliation for that fight. "But that may not be the only cause," he said.

Lambert said they are actively investigating the case, and it would be over if those involved told the truth. But those people are not coming forward and cooperating with police.

Regardless, "We have direction," the detective said of the investigation.

Responding to criticism that it sometimes takes a long time for police to respond to incidents, Davis admitted there are only 21 officers currently on any given shift, and those officers cover an area of about 42 square miles.

But Lambert affirmed that police are not overwhelmed in the county to the point where they cannot put together a solid case.

Detective Bollinger, Lambert's partner on the case, said they are monitoring social media using fake accounts to avoid detection. Additionally, they are using surveillance footage from the 7-Eleven and Vince's Crab House in their investigation.

Bollinger also hinted that drugs, particularly marijuana, could have been involved in the initial altercation while noting that marijuana is the cause behind all of their drug-related shootings since it is decriminalized and anyone can carry it.

But because of the young ages of those involved - some as young as 11 - the parents are the ones who needed to be at the meeting and they were not, Bollinger said.

Likewise, Davis encouraged parents to control their children to keep them out of trouble and help avoid incidents like this.

"When police are called but don't necessarily see anything illegal, they can only do their best to move the subjects along," Davis said. He added that if they are in a legitimate gathering place such as a park, police can only be a presence there to prevent illegal activity.

There was concern from some residents, though, that the juveniles they see loitering often do not live in the community.

In that instance, Davis encouraged residents to continue to call police.

"Because they will get tired of the calls," he said, "and they will do whatever they can to solve the problems."

The Essex captain pointed out that his precinct is one of the busiest in the county, and as a result he has increased police patrols over the last year.

Analysis for the past year showed 711 calls for service to the area around the intersection of Middle River and Compass roads, said Davis making the case that police are vigilant in the area, 548 of which were for the subject shopping center and all but 60 of which were officer-initiated.

Davis also revealed that police will soon roll out a parental notification program to be sure parents know when their children are engaging in "unproductive" behavior. Police are also planning to partner with school resource officers (SROs) from local schools to ride around neighborhoods and help identify kids they see causing trouble, the captain said.
read more